Forget chocolates, advent calendars have got more glamorous over recent years, and beauty fans aren't short of luxury calendars stuffed with luxury samples and miniatures. Here are our favourites for 2013, all of which can still be bought in time for 1 December!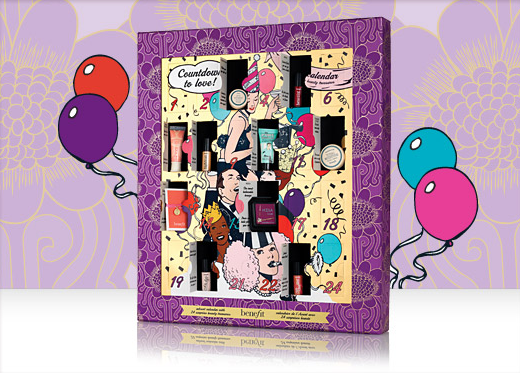 Benefit's Countdown to Love (£50) is one of the most expensive advent calendar in our list, but it contains a whole host of the brand's bestsellers, plus a fair few added extras. We don't want to ruin the surprise with the full list, but expect to treat yourself each December morning with skin tints, highlighters, primers, powders, and much, much more!
If you want a good mix of luxury products and beauty classics, the YOU Beauty Advent Calendar (£50) is great value, containing products that have an equivalent retail value of almost £250. It contains sample sizes from some of our favourite brands, including Stila, Leighton Denny, and Dermalogica, plus a full size Steamcream (a must in cold weather) and loads more.
Keep reading for more gorgeous beauty advent calendars . . .